1st Post: First Impressions of Nairobi
We landed in Nairobi on Saturday morning at around 10:30. After entering the terminal we immediately felt the effect of the current Ebola threat – Every arriving passenger was required to fill out a form handed out by the ministry of health. After that a health ministry worker or something pointed this instrument (that seriously resembled a barcode scanner) at our eyes. I was glad to see that they're taking the Ebola threat really seriously.
A driver was sent to meet us at the airport which was nice. The drive to ILRI took a little more than an hour, and was very eventful: First of all, it's the first time I've been to a country where they drive on the other side of the road! Second of all, about 5 minutes after leaving the airport we see a zebra just standing there on the side of the road, eating!
We witnessed an accident and also saw a couple of trucks flipped over on the side of the road. The traffic seemed so chaotic! I'm shocked people even dare to drive on these roads.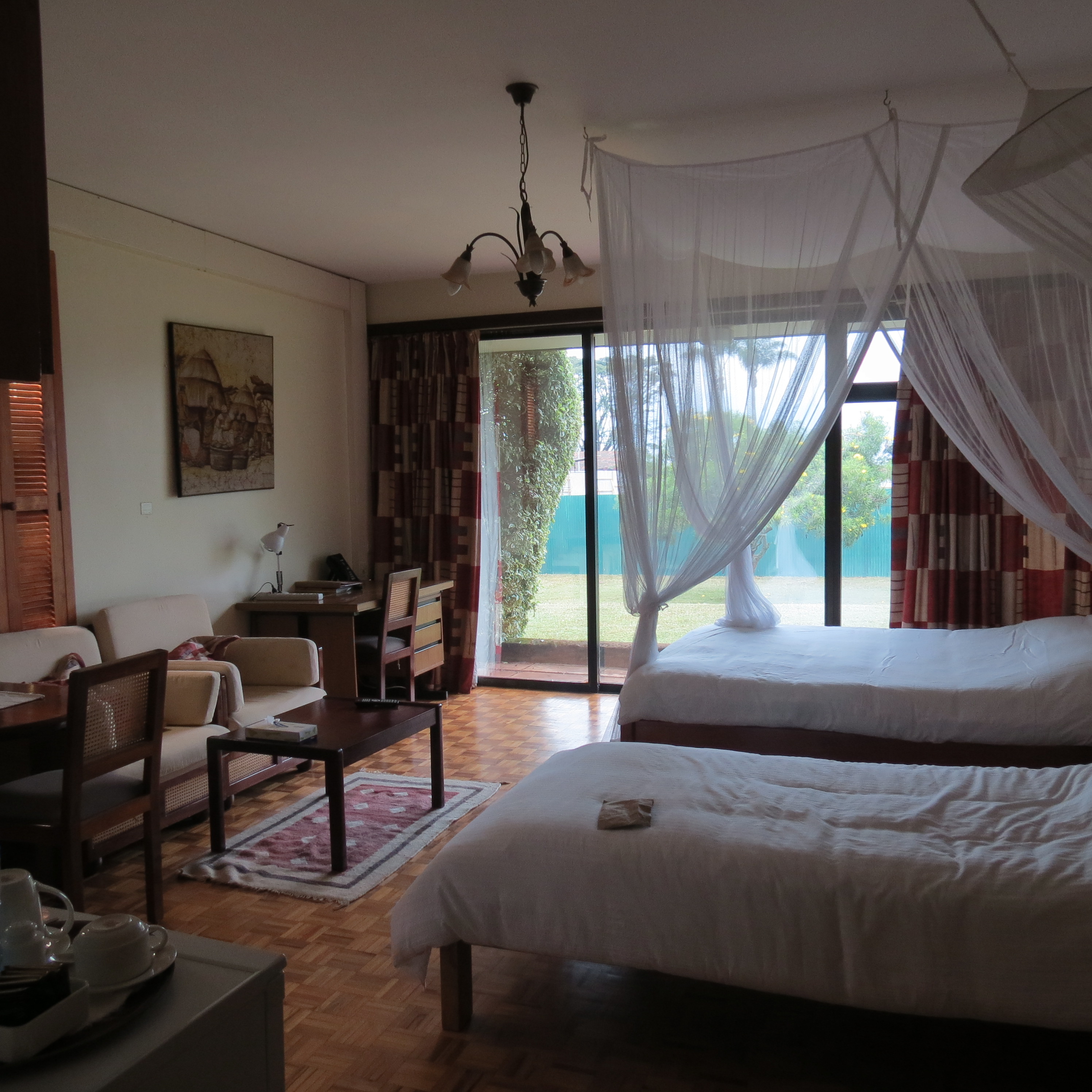 When we arrived at the ILRI compound I was astound at how beautiful it was. It's so green here; they have a beautiful pool, football field, tennis court and more. Many of the researchers live in the compound in gorgeous houses and beautiful gardens. The guesthouse is also amazing! The rooms seriously look like rooms in a 5 star hotel! it makes me feel like an important business woman or something ;) ​
We didn't do much over the weekend since no one was working. We explored the compound, and got settled in.