Final presentations - Summer institute 2018
Come check out our student's presentations about Food Security and Safety challenges around the world
Summer Institute 2018
Come check out our student's presentations from the previous Summer Institute that took place at Tel Aviv University!
Group 1- Climate Change- Improving Agricultural Productivity in Uganda amidst Climate Change Challenges
Members of the group: Purity Muchoki, G.S. Tewari, Nicholas Masereka, Trang The Le, Srinidhi Anburaj, Dong Yijun
Group 2- Iodine Defficiency in Israel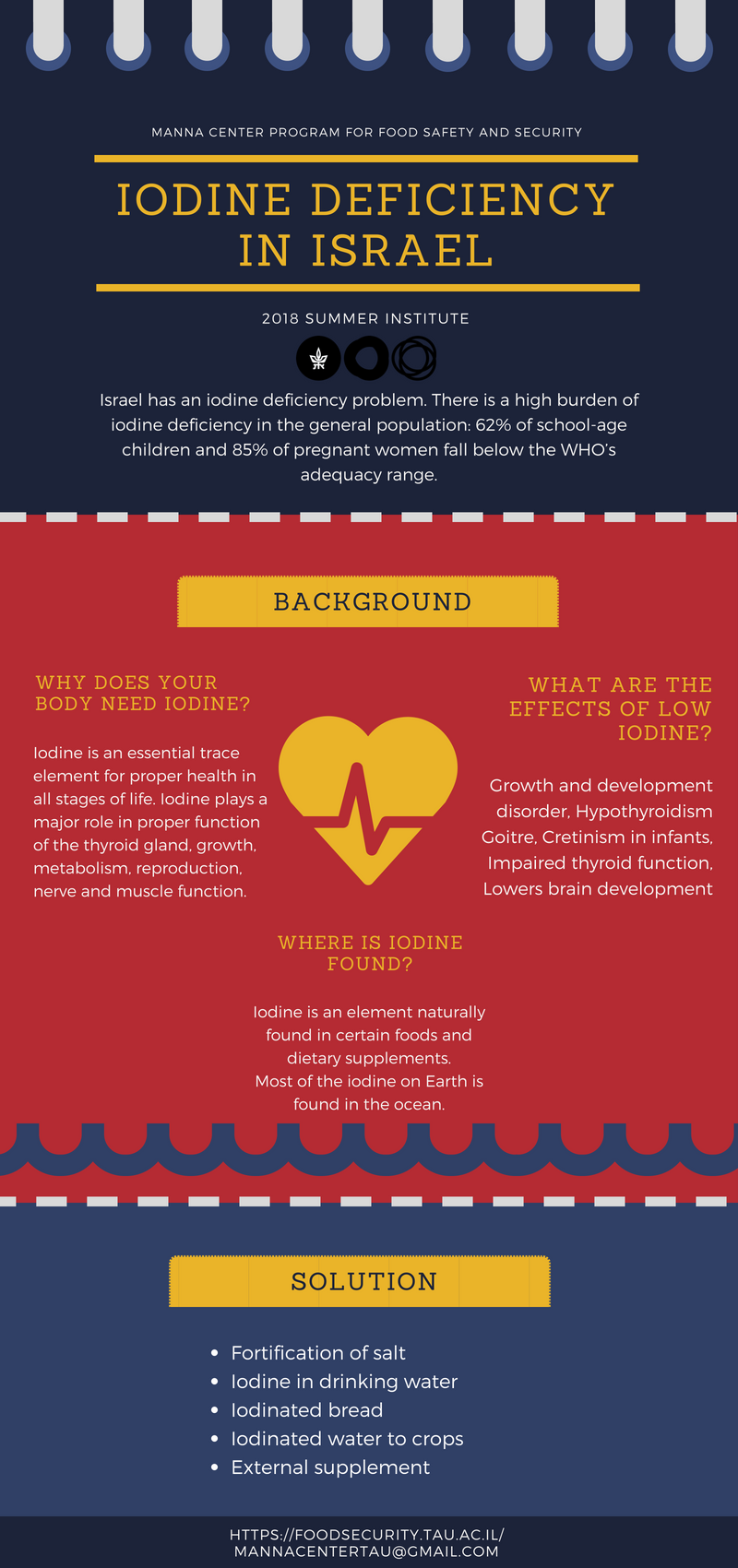 Members of the group- Anyway Chofamba, Chen Hao, Dat T Nguyen, Hozen Ricchie Asok Rose, Vigneshwaran Ganesan, Vishakha Bambroo
Group 3- Organic Farming in India
Members of the group: Anuradha, Rucku Gupta, Marvis Adesina, Dan Xiao, Duong Nguyen Van
Group 4- Food Loss & Waste (problems and solutions)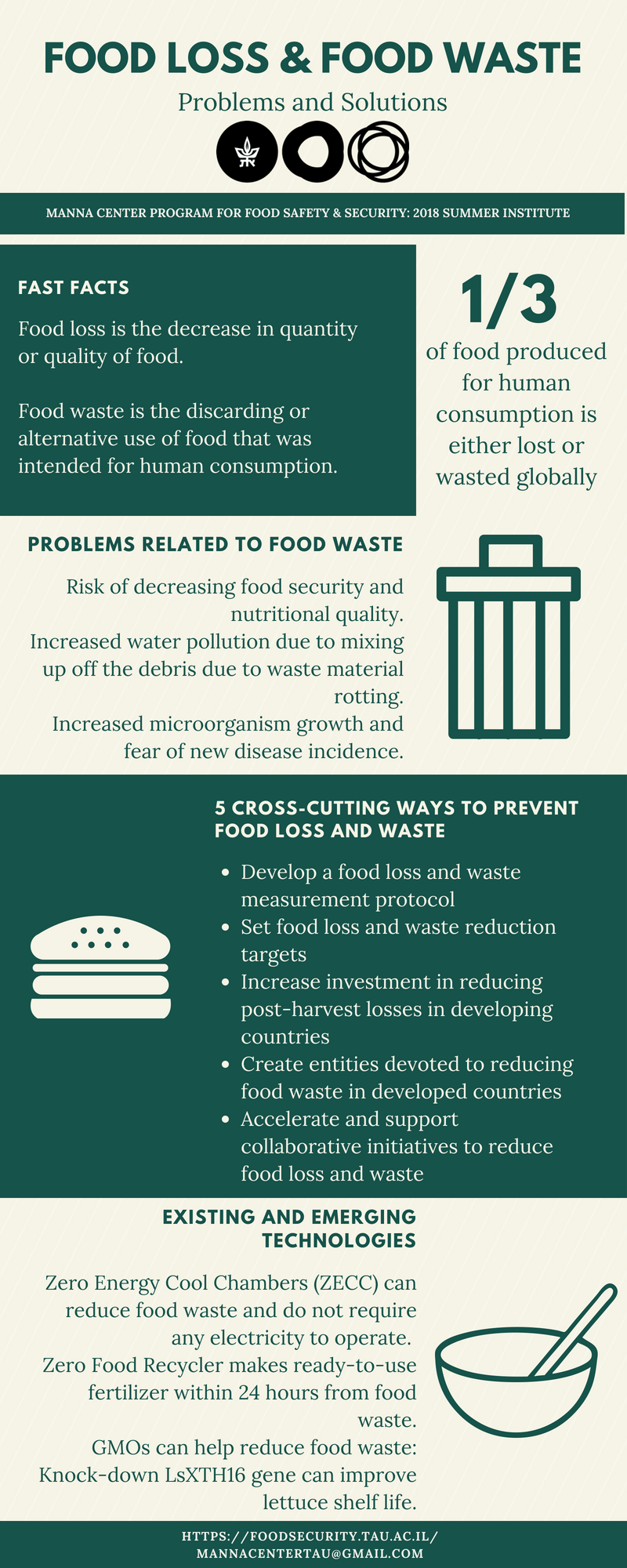 Food Loss: 8 ways to take action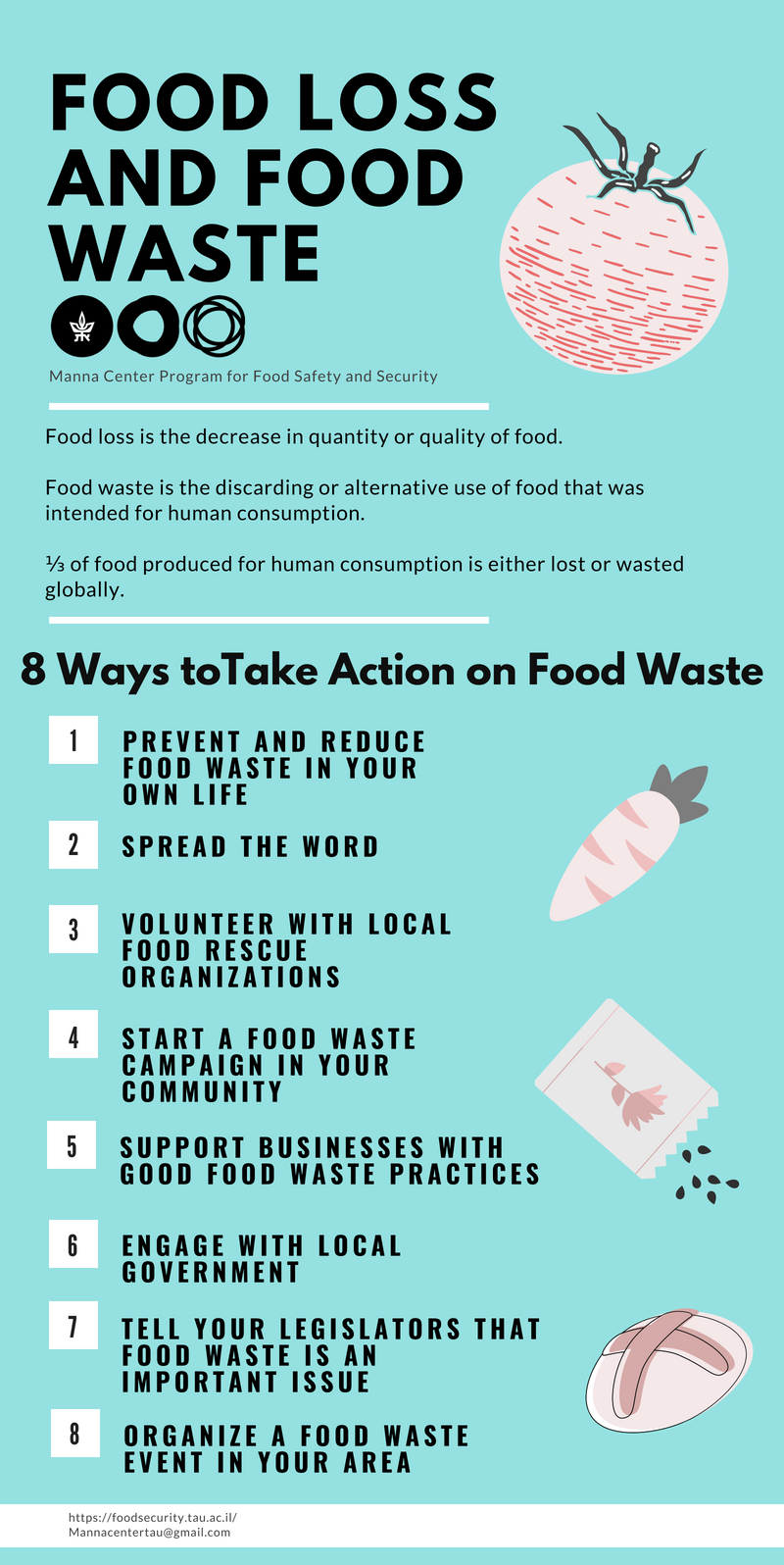 Members of the group: Anurag Dasmohapatra, Inderpal Kaur, Liu Guanchao, Nitin Karwasra, Joseph Njuguna
Group 5- Connecting Farmers to Technology in India
Members of the group: Saundarya Mishra, Barbra Wachuka, Sonali Bedi, Xiaofei Yang, Tuong Nguyen Manh, Celine Sneha
Group 6- Management of Agricultural Waste for Sustainable Food Production
Members of the group: Meili Wunierbieke, Swapnil Pandey, Isaac Basibe, Emmanuel Nyah, Nguyen Thanh Huyen, Sayan Basu
Group 7- Addessing Food Insecurity in Conflict Zone A: A Case Study of South Sudan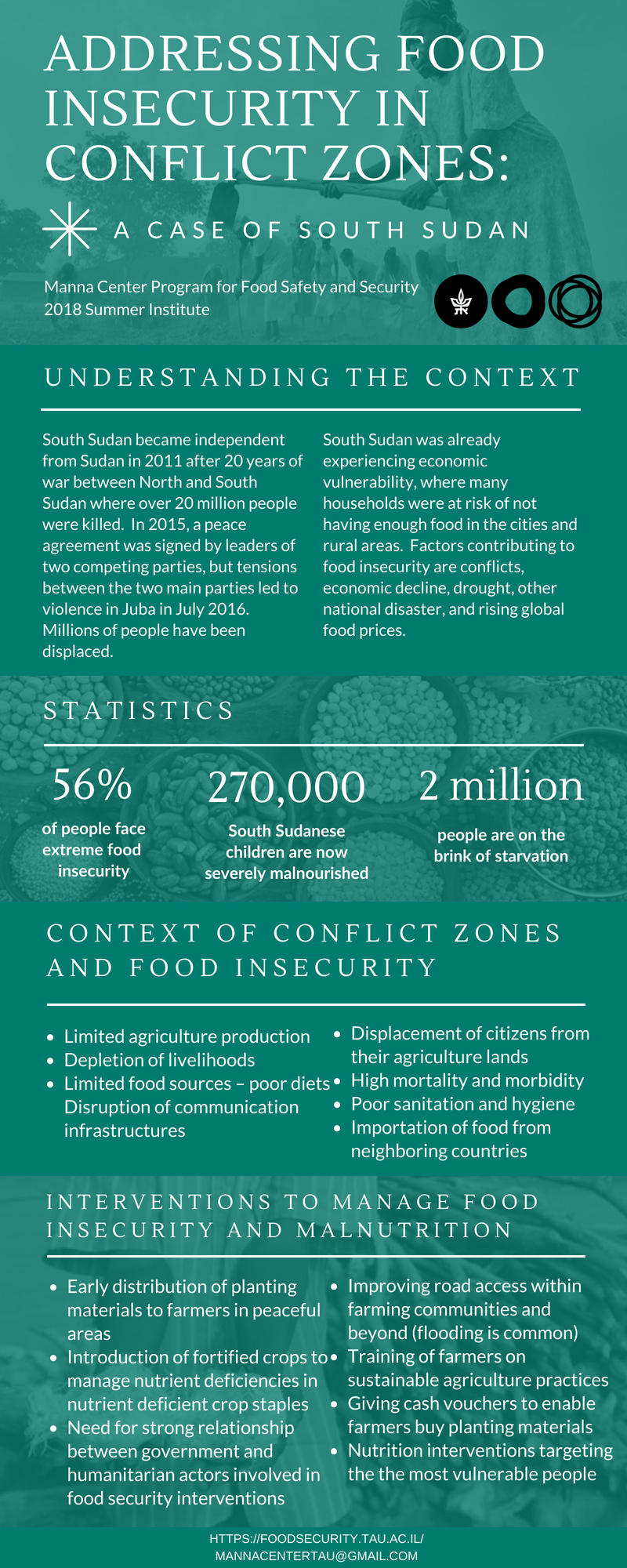 Members of the group: Amin Bright, Huang Minghan, Seema Dahiya, Bridget Mwabvu, Rajni, Aman Sharma
Inpho-graphics by our intern, Julia Olefson.